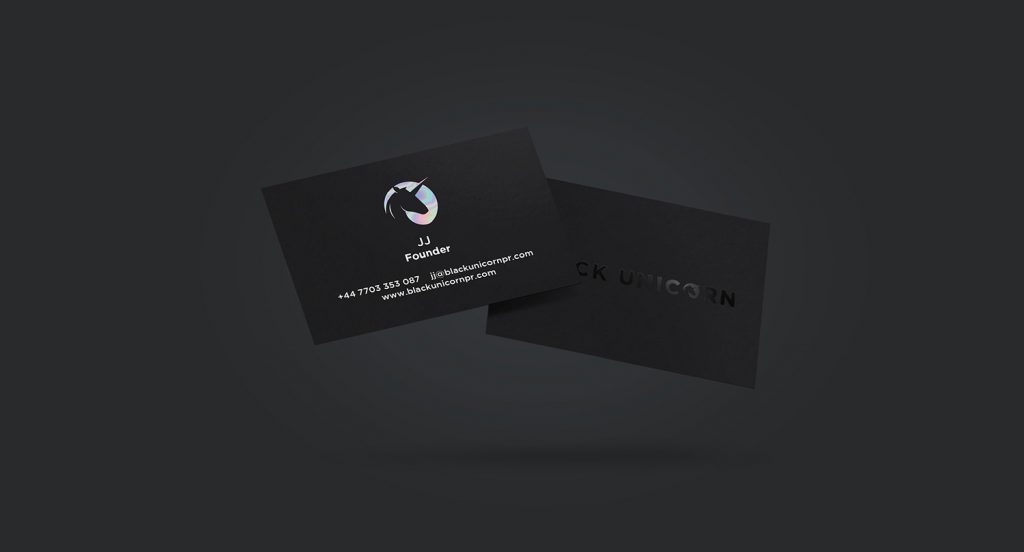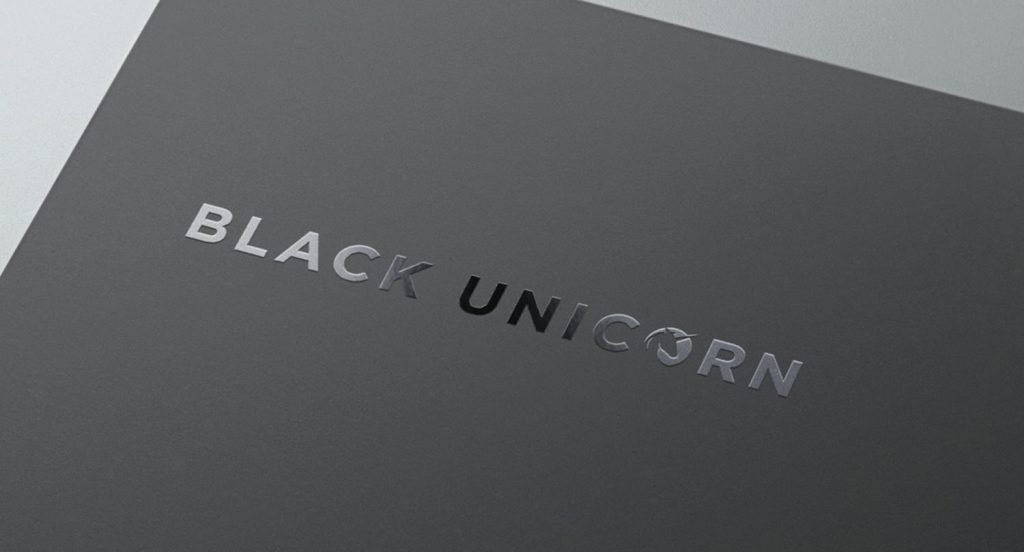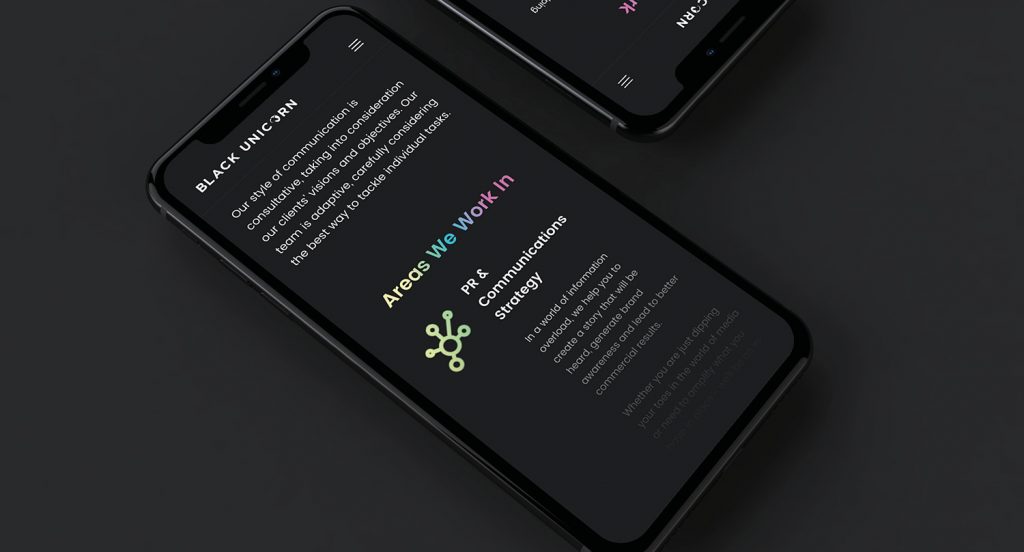 Black Unicorn are a really talented and incredibly motivated PR agency based in London, UK and after a brilliant meeting to discuss an identity that would give them the platform they needed to help other brands flourish, I got started on some initial ideas with a sketchbook for company (you can see the sketch that lead to this final identity below). A few versions later, and an icon that works at all size, Black Unicorn now has an identity they couldn't wait to show off to their clients!
Using a black background to highlight the negative space within the circle to show off the black unicorn icon, carrying this identity across stationery, presentations and a website was great fun, especially as Julija and her team are such a pleasure to work and bounce ideas around with!
To fully highlight the black brand colour, spot UV on a black background has been utilised to present their clean and modern approach to PR and can be seen across their stationery and company folders.
I also designed and built a WordPress website that allows Black Unicorn to manage their own content and reach a wider audience as their agency runs internationally. Using black as the dominant colour both on screen and in print, the branding is clean and minimal and free from the limitations of trends and fashion.