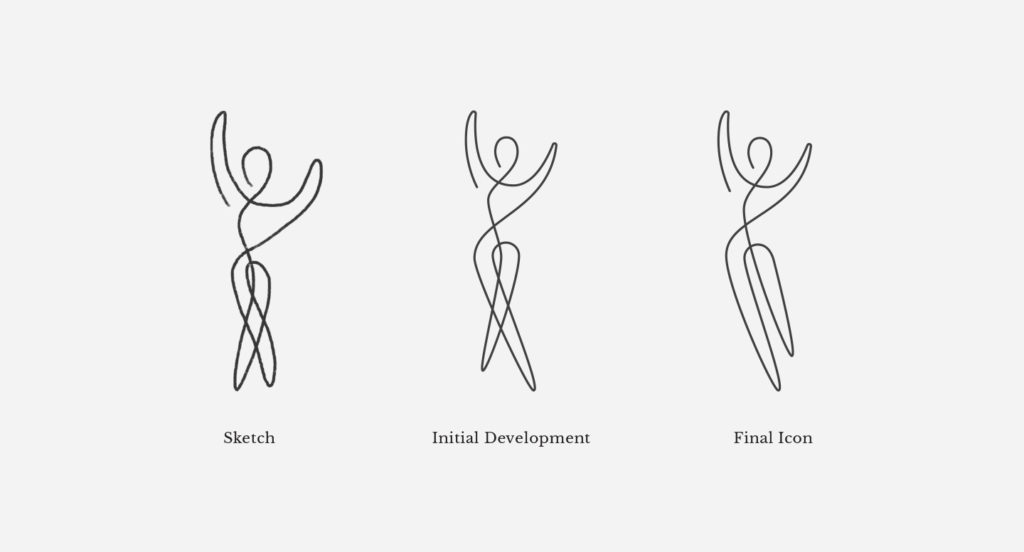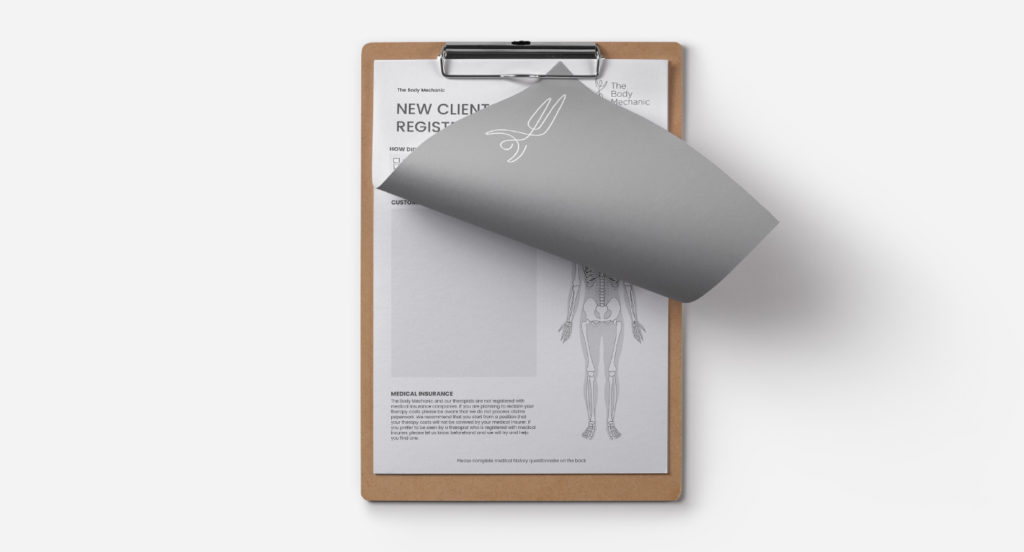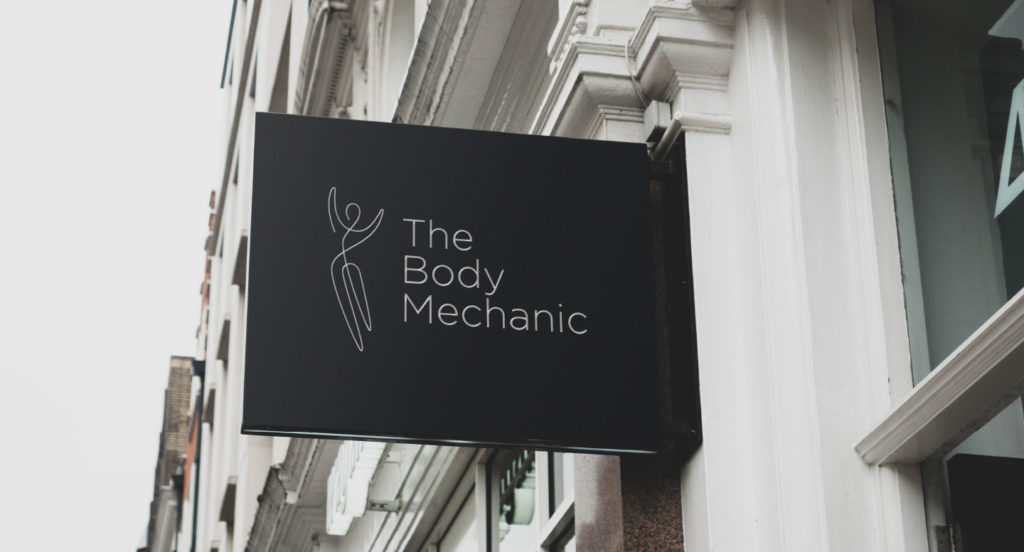 The Body Mechanic is a team of osteopathic practitioners lead by Pat Walker. Their approach aims to fix the human engine, and create long term solutions as opposed to ongoing care.
When we sat to discuss the project we established the importance of human movement, the connections within the body and the methodical and exploratory approach they use to help their clients.
As the company name doesn't instantly communicate the service we needed a brand element that could work independently to communicate the values of the clinic.
We created a range of concepts to present to Pat and his team. They quickly agreed that the simplicity and the connection created by one flowing line perfectly communicated the energy and movement in the human form that sits at the core of their practice.
The original sketches were digitised and after numerous tweaks we began with a few initial forms to present again.
The first ideas used legs crossed and the curved hips were perceived as quite feminine and we consciously agreed to adjust the form to be more androgynous. This helped us to simplify the form further and established a more recognisable movement and action in the form.
A simple animation was created to further communicate the links and flow between the parts of the human body.
Twinned with similarly weighted and clean form text, each element of the logo can work independently from the other.