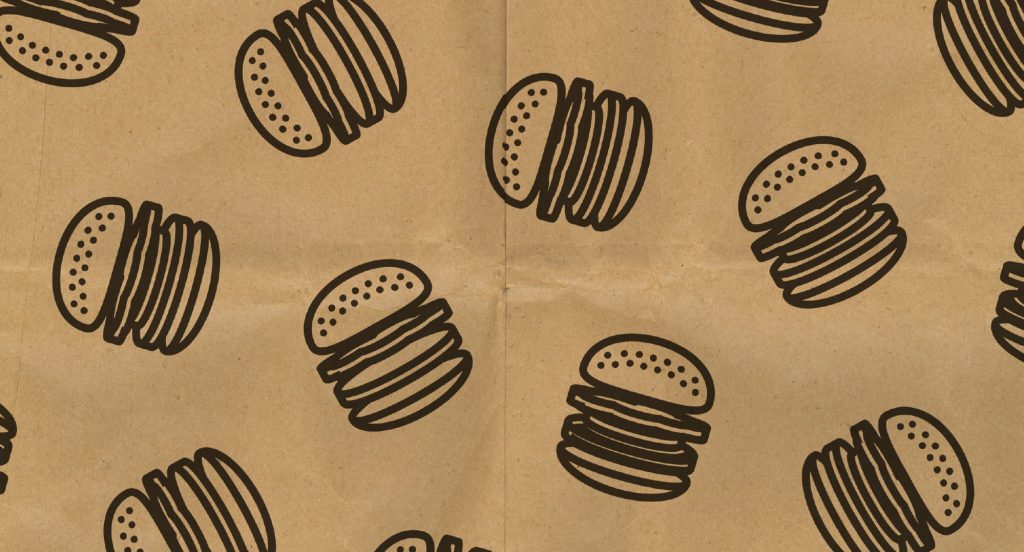 The Rare Burger Co is a great new Burger Restaurant in Kennington, London.
After playing around with some very alternative ideas for the logo at the initial sketchbook stage, the decision was made to explore a safer branding choice for the new business.
Creating a range of varying burger buns with different fillings, this icon quickly became a pattern that was used across packaging for bags, greaseproof paper and workwear.