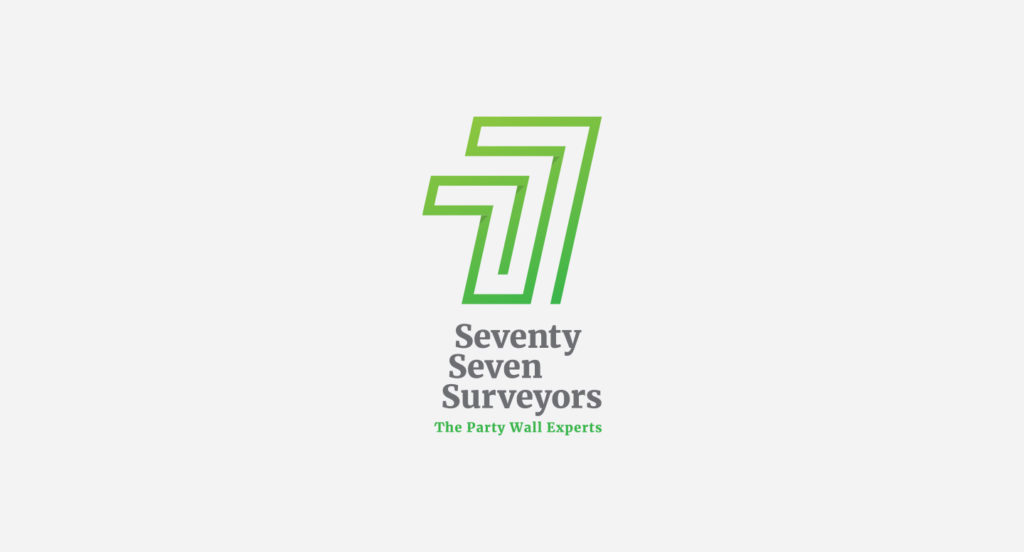 Kyle Clark leads a small team that make up 77 Surveyors. Specialising in Party Wall Agreements, Kyle wanted a clear and modern identity that helped him break into the market-place and cut through the noise of his competitors.
His focus is on providing a clear and friendly approach to potentially confusing situations and we worked with him to create an identity that communicates that.
We created a brand element with some subtle ideas that allow for a deeper meaning to the logo. The lines are all created at 77° and the icon is designed to compliment technical drawings and building plans.
The use of Merriweather for the typeface was chosen to contrast the structured and rigid icon that dominates the identity. Also set at 77° this allows part of the identity to remain present if only using the word-mark.
We also helped 77 Surveyors with a simple one page website to help with their launch. Built in WordPress.